Veterinary Team
Meet Our Veterinary Team!
Veterinary Team
Meet Our Veterinary Team!
Our team is dedicated to your pet's care! We look forward to getting to know you, and we hope you'll take the time to scroll down and get to know us.


Dr. Nicole Zaranek
Doctor of Veterinary Medicine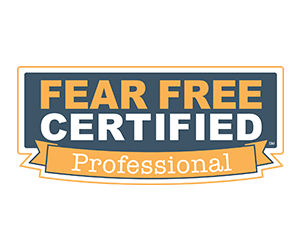 Dr. Zaranek is from British Columbia, Canada, and has always had a passion for animals. She cultivated her animal-loving nature by immersing herself in the world of veterinary medicine at a young age by volunteering at farms, wildlife centers, and small animal clinics. She then transformed her childhood fascination into a lifelong passion by earning her Doctorate in Veterinary Medicine from the Ontario Veterinary College. Her favorite part of being a veterinarian is helping patients recover from their illnesses and forming lasting relationships with pets and clients. Dr. Zaranek especially enjoys treating allergy cases and working with senior pets. She is currently pursuing advanced certification in veterinary acupuncture.
Dr. Zaranek lives in San Diego with her husband, son, and black Labrador, Kaia. She enjoys going to the beach and spending quality time with friends and family.
Dr. Margaret Christensen
Doctor of Veterinary Medicine
Dr. Christensen was born in Florida and raised in Houston, Texas. She earned her veterinarian degree at Texas A&M University. Dr. Christensen completed her 4th-year externship here at ABC in 1998😊.
Her favorite part about being a veterinarian is working with Puppies and kittens (obvs)! But she is particularly interested in dermatology and internal medicine.
Dr. Christensen enjoys spending time with her kids and husband, and she loves going to Pilates! Dr. Christensen has a full house! She has two dogs named Petunia/aka Turdand Brick, a cat named Fungus, and she has a gecko named Stubs, and a fish named Sushi.
Dr. Erica Johnson
Doctor of Veterinary Medicine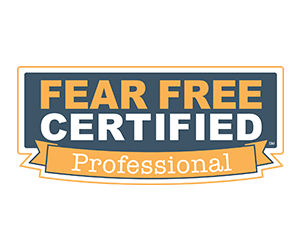 Meet our newest member to the team, Dr. Erica Johnson! Dr. Johnson graduated from Western University of Health Sciences with her Doctorate in Veterinary Medicine. She spent many years in South LA working with one of the first "low income" shelter intervention programs aiming to keep pets with their owners and out of high kill shelters. She has a passion for our sometimes misunderstood breeds, being a mama to her rescue Pitbull, Kona. She is a born and raised San Diegan, she is Vegan and her favorite area of Vet-Med is Internal Medicine and Clinical Pathology. Her favorite thing about being a Veterinarian is helping animals and seeing the human animal bond between owners.
Alyssa Fadich
Practice Manager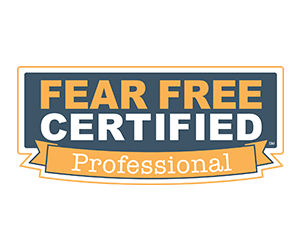 Alyssa is a born and raised San Diegan, and has been around animals her whole life (owning pigs, chickens and horses). She went to college at Sonoma State University, where she spent her time working with large animals and exploring the wine country. Alyssa has worked in all departments and specialties of the veterinary field; from Urgent Care/Emergency Medicine, to Orthopedics and General Practice, from a Receptionist to a Technician, falling in love with Managing a clinic. She strives to provide the best client and patient experience, as well as educate and invest in her staff.
Alyssa, along with her husband and two dogs, Sadie and the newest addition, Jaxson, enjoys spending her time camping in the desert, experiencing nature, cooking new recipes and spending time with her family. She looks forward to building relationships with clients and patients, and is so incredibly proud of the team of Veterinarians and support staff she has.
Carlos Floriano
Registered Veterinary Technician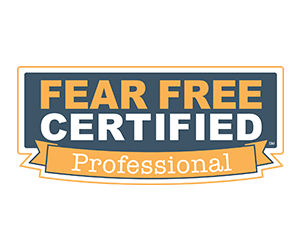 Carlos has been a loyal and integral member of the ABC Veterinary Team for many years.
Carlos graduated from Baja California Autonomous University (UABC) and studied Veterinary Medicine. He is a certified veterinarian in Mexico.
Carlos really enjoys every aspect of his job. He is especially fantastic at handling all our behind the scenes needs.
Carlos loves listening to music, playing basketball, and spending time with his family. He shares his home with three dogs. A basset hound named Lucy and two Yorkies named Sophie and Phoebe.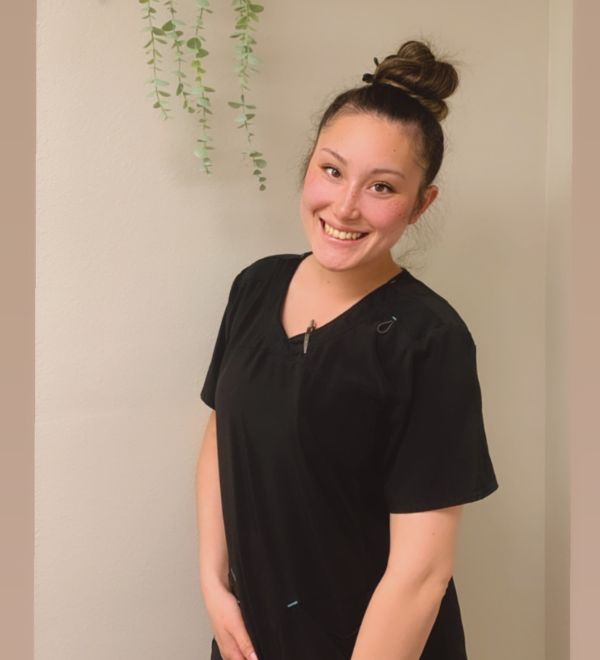 Reva Raymond
Veterinary Technician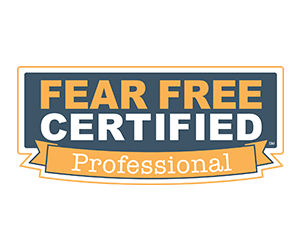 Reva was born and raised in San Diego. She studied at Grossmont Health Occupation Center and is a fantastic technician.
She loves seeing her patients going home healthy and certainly does a huge part in keeping them healthy.
Reva enjoys spending quality time with her family. She shares her home with seven furry family members. It's a farm with Pickles, Archer, Charlie, Alfred, Missa, Destiny, and Kevin.
Ericka Erickson
Veterinary Technician
Ericka was born in Houston, Texas and was raised in San Diego!
Ericka studied to be a veterinarian at the University of the Philippines. She is currently getting her American license.
Her favorite part of her job is all of the kitty & puppy kisses! And, of course, making pets feel better! Ericka is a fantastic team member who treats every patient with the kindest of care.
She loves spending time with her cats, hanging with her family and friends, and enjoying the San Diego sunshine. Ericka has three fur babies, Mayari, Boo & Taz.
Charla Lowe-Valdez
Veterinary Assistant
Charla is from San Diego but previously lived in Cleveland, Ohio. She is now living in San Diego once again.
She has been working with animals for 17-plus years. Charla studied at Pima Medical Institute in Chula Vista.
Charla loves giving the best customer service possible, and she succeeds at it! Her favorite part of her job is when she gets to see a patient recover from illness or injury.
In her spare time, she makes succulent arrangements for friends and family. Charla shares her home with three cats and one dog, Taylor, Bootsee, Spookie, and Latte.
Karen Harrison
Customer Service Representative
Karen originates from Bakersfield, but has lived in San Diego almost her entire life. She first started in the veterinary field 8 years ago, and has grown to love it more and more. Her favorite part of her job is being able to greet all of our furry friends when they arrive for their appointments, and getting to know their humans. She strives to be able to provide a stress-free environment, no matter the reason for the visit.
In her spare time she enjoys spending time with her partner Christopher and their 2 dogs; Tillie the Chihuahua and Bali the Husky/Pittie mix, as well as her Maincoon Mix, Charlotte.
Amanda Boda
Customer Service Representative
Amanda was born in Tampa, Florida, and has lived in several places through her husband being in the military, one of the coolest was Guantanamo Bay, Cuba. She has always had a passion for animals, and has worked in the vet field across the US through her travels. Her ultimate dream is to work in the Wildlife Management Field. She is working on her degree in Environmental Science: Fish and Wildlife Management. Her commitment to animals has kept her wanting to learn and grow more in the field. Amanda's favorite thing about working in the Veterinary Field is that she gets to be a part of patients' lives from the time they are young to seniors. She loves being able to help them through the process when they are sick or injured and loves seeing them make a full recovery.
One of her favorite things to do in her spare time is spending time with her husband Zach, and their two dachshunds Archer and Louie. They have fallen in love since moving to San Diego, as all 4 of them are huge fans of the water and the beach!